A team of 4 – Andy, Mike, Jacob and André completed a re-run of the Crediton to Nursling Bike ride from 2004 in May 2019. We took a different route this time to link up with overnight accomodation. First overnight stop was just west of Axminster, and the second night at Wool, just east of Dorchester.

Again a very warm welcome from members of Holy Cross Crediton. We had time for a tour of the church, cup of coffee and then a send off . They told us that St. Boniface had just been made the patron saint of Devon, which made our ride that more special.
https://exeter.anglican.org/st-boniface-set-to-become-patron-saint-of-devon/
Day 1 was dry and with a following wind we made good progress through the rolling Devon hills on back roads. A 'Milky Bar' stop in Stoke Canon where André was born then onto Honiton to purchase evening meal items and a climb over the ridge to our overnight stop at Wellington Farm. 35 miles for day 1.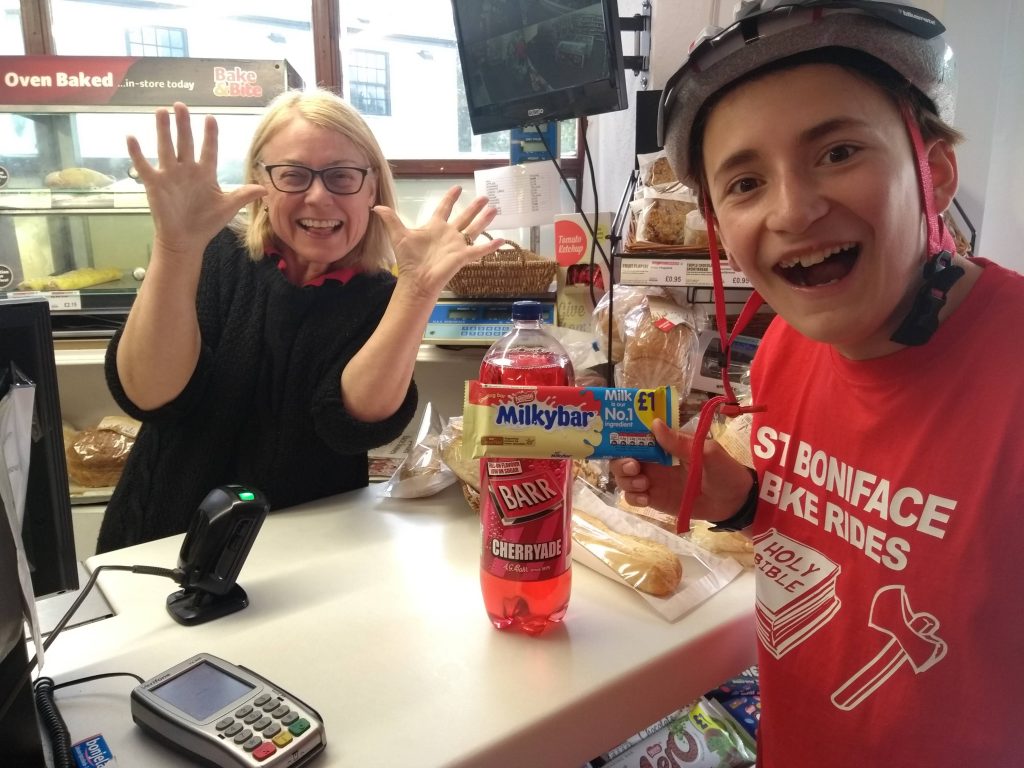 Day 2 dawned dry and again a following wind as we climbed and descended to Axminster. A coffee break with a former member of our church, and then the stiff ride over rollng country. The highlight was the ride along Beaminster ridge with views to the English Channel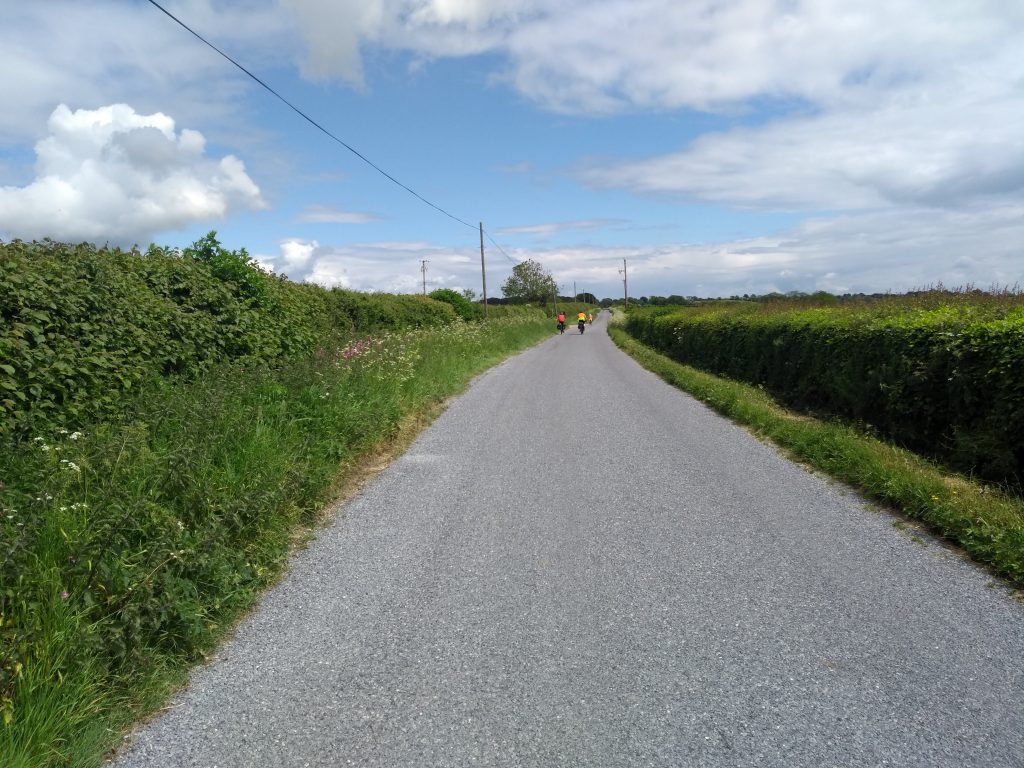 Again some lovely quiet roads, and parts of NCN 26 to Dorchester, and then NCN 2 to Wool. After 52 miles we arrived at our B&B at 6pm for a welcome shower and then evening meal in the local pub.
Day 3 dawned overcast and after a dry ride to Bournemouth seafront the rain arrived to drive us home. A welcome lunch in Christchurch to dry out then on through Burley for a quick ice cream stop, then forest tracks back to Nursling. Again a 50+ mile day.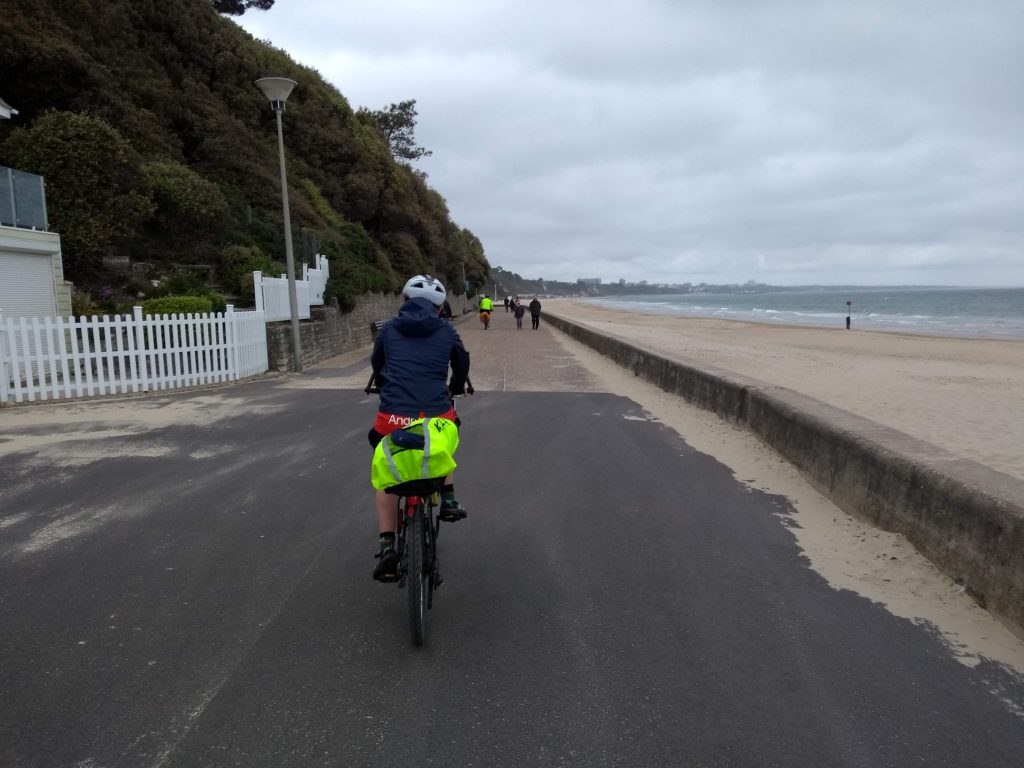 mmm